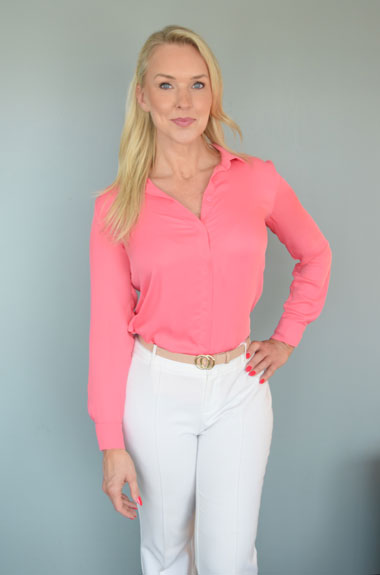 For any Media Inquires please contact the office at
Dr. Karen Stewart is a nationally renowned Clinical Psychologist and Featured Expert specializing in Sexual Dysfunction, Sexual Disorders, Relationship counseling and Couples issues.

She has appeared on numerous media outlets as a Featured Expert/Psychologist discussing Sexual Therapy, Relationship/Couples therapy, Addiction, Stress/Anxiety and current events. Her appearances include Good Morning America, CNN, FOX Business, The Doctors, Bravo, TLC, The Discovery Channel, and many Los Angeles based local news organizations to name a few. She is a contributor to publications including Women's Health, Prevention, Good Housekeeping, and Blogs, and currently is beginning her own Blog and Podcast, to further help her patients and others with their struggles in intimacy and partnership.
As Seen On:
Bravo: The Newlyweds the First Years, Tabathas salon take over
E!
FOX Business
KTLA
KTTV
NBC
ABC - Good Morning America
The Doctors
Discovery Channel
TLC
CNN
FOX Business
To reach Dr. Karen for media inquires or appearances, please contact her office at (424)272-8659 or email directly to karenstewartpsyd@gmail.com
Media Appearances
Specializing in Sexual Dysfunction & Couples' Issues

Sex coming out of pandemic: As things get back to normal, all bets and reservations (and
clothes) are off. "I think people are probably going to have a 'I just got out of jail' mentality.
Mixing things up can lead to increased sexual pleasure
Sole Source regarding sex (or the lack thereof) in a pandemic
Podcast on dating, connecting, and sex in a pandemic "The good, the bad and the ugly of the sexual experience in a pandemic"
Podcast Pretty Little Tribe
How to bring the fun back into sex when struggling with fertility issues
When we are on easy street, we dont excel" or "Sneaking some sexy time in when your
trapped in the house with your kids"
If, after a while of doing so, the man would like to try getting an erection again, Stewart suggested allowing "your body to relax and do some deep breathing."
"Anxiety is a killer of erections," she said. "You do not want to shift the pleasure you have with sex to a negative, scary situation. The biggest barrier you have to overcome is your own mind fearing a repeat of the ED that just occurred. And that'll lead to performance anxiety."
TLC
The Doctors
CNN
The Death of Michael Jackson