DR. KAREN STEWART
Specializing in Sexual Dysfunction & Couples' Issues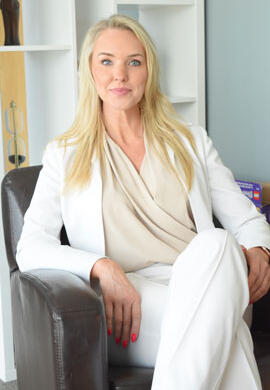 Dr. Karen is devoted to her work as a Psychologist and can help you improve your emotional well-being. She provides a confidential and comfortable environment where patients can feel free to express themselves and to share their thoughts. Two practice locations in both Santa Monica and Beverly Hills, CA, where she works with individuals, heterosexual and same-sex couples.

Dr. Karen Stewart is a nationally renowned Clinical Psychologist and Featured Expert specializing in Sexual Dysfunction, Sexual Disorders, Relationship counseling and Couples issues. She has appeared on numerous media outlets as a Featured Expert/Psychologist discussing Sexual Therapy, Relationship/Couples therapy, Addiction, Stress/Anxiety and current events.
She enjoys her work as a Supervisor to Psychological Assistants, where she provides guidance and interpretation for aspiring Psychologists to grow in their own work and practices.
Education
Dr. Karen attended James Madison College at Michigan State University and earned a BA in Social Relations. She then completed her Masters and Doctoral Education at the California School of Professional Psychology, earning a doctorate in Clinical Psychology, with an emphasis in Families and Couples work.
She has had extensive training in relationship, couples and sex therapy and focused her studies on sexuality, sexual dysfunction and sexual desire disorders. She continues to enrich her education in the topics so she may be the best clinician possible for her patients.